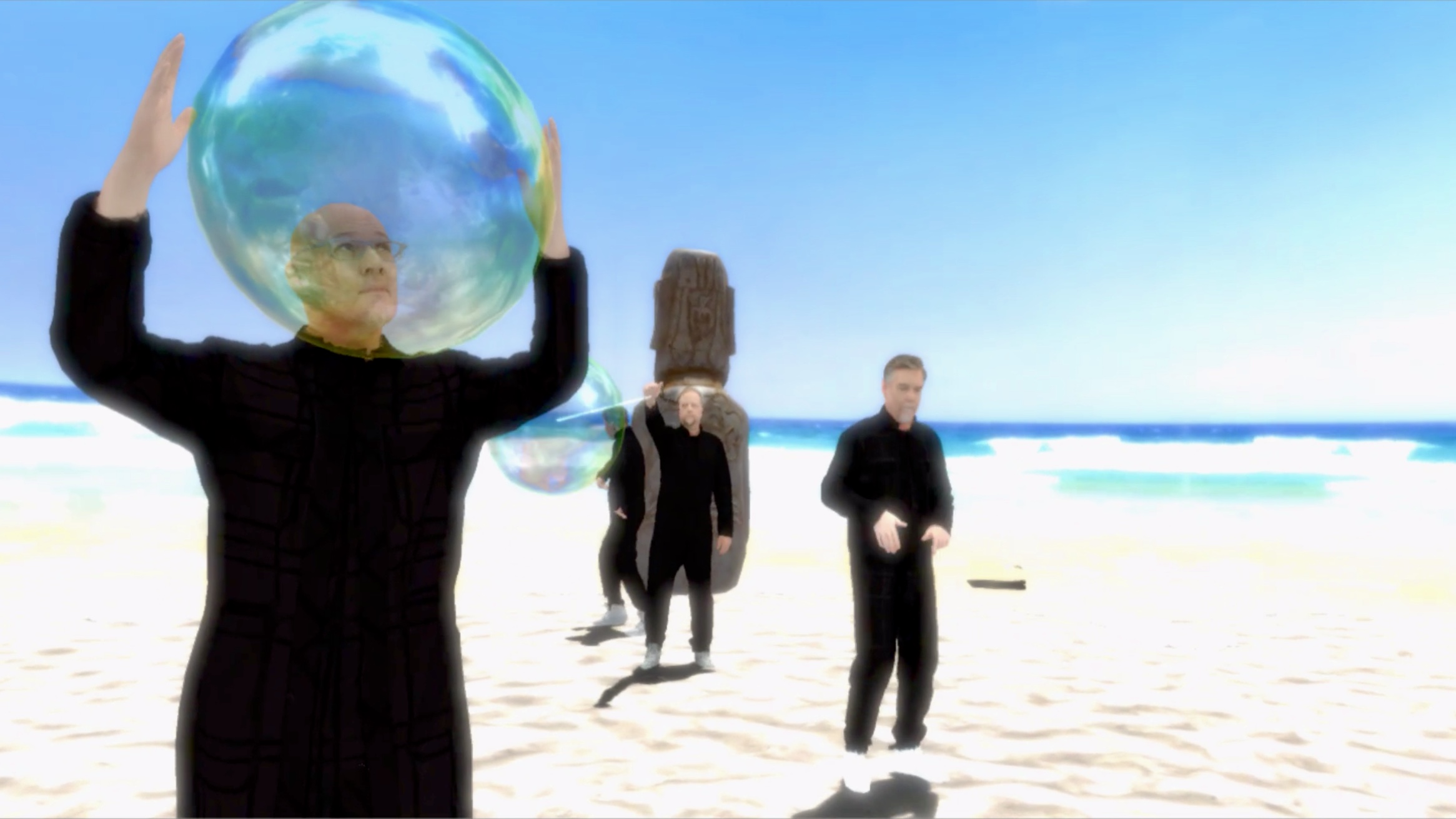 Die Fantastischen VR - FANTAVENTURA is an interactive VR experience created with the legendary German band 'Die Fantastischen Vier', based on their 1993 hit Tag am Meer.
A 6DOF Steam version will be released in Fall 2019 and a 360 version can be seen on the Telekom Magenta app. The room scale experience was accessible for the first time at the IFA 2019 electronics fair in Berlin and the IAA automobile fair in Frankfurt.
Die Fantastischen VR - Fantaventura is a VR remake of the 1993 Fanta Vier song and video Tag am Meer. It mixes volumetric video, animation, 360 film, interactive sound, and Leap Motion hand-tracking to tell a story that is as much about time and aging, relationships, trust and loyalty as it is about members of a legendary German hip-hop band dropping acid on a tropical beach 25 years ago, and changing the way they saw the world.
The experience places you on this beach, with the band, shot in volumetric video, surrounded by an interactive soundtrack specifically remixed by Fanta And.Y for this experience. You are invited to stick your head into floating bubbles, shifting the perspective from the 3-dimensional beach to 360° video experience, taking you to surprising places, spots you would normally not have access to. 360 filming has allowed us unique access to places behind the public faces: much of this content was created by the band members themselves. The content of the bubbles ties in with the themes of Tag am Meer, directly or indirectly. The bubbles vary in length and play with time: some are ultra short, some are longer than you might expect. In some of them, the pulse of the Tag am Meer remixes from the beach can be heard in a different way.
The underlying aim is to stretch and compress one's perception of time and place. By asking you to accept these simple rifts in this artificial inner reality, it becomes easier for you to accept other rifts in your life's outer reality and perhaps see the world in a different way too. And have a lot of fun in the process.